| | |
| --- | --- |
| Balancerende Robots | |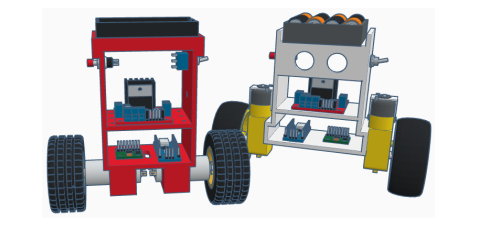 Maart 2020:
Dit was een uitdagend project dat lang op zich heeft laten wachten. De eerste versie van deze robot maakte ik twee jaar geleden en nu pas maak ik het project eindelijk af.
Onderdelen
Er zijn niet veel onderdelen nodig.
1) De arduino Nano
Deze is bekend (toch?)
Klik op het plaatje voor een link naar een betrouwbare winkel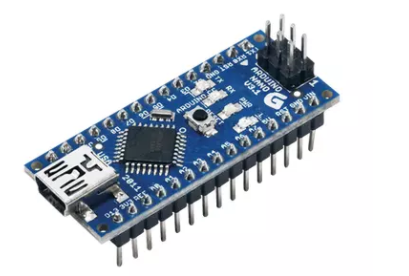 2) De mpu6050 (GY-521)
Dit is een versnellingsmeter (3 assen, x,y en z en gyroscoop)
Deze module kan ons vertellen of de robot in evenwicht is of dat hij aan het kantelen is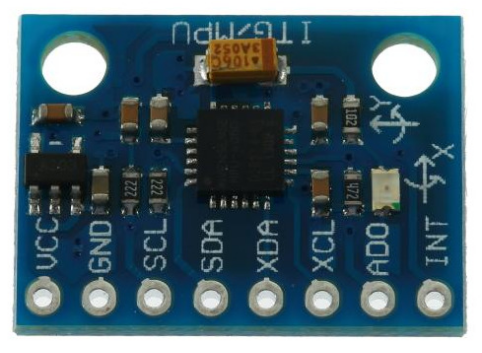 3) Motoren
Dit zijn de motors die ik gebruikte.. ik denk echter dat ze nog iets te langzaam draaien.. Ik zou dus aanraden om op zoek te gaan naar snellere motoren of grotere wielen
Deze zijn te vinden op Ebay, ze bestaan in verschillende snelheden. Deze werden verkocht als 200rpm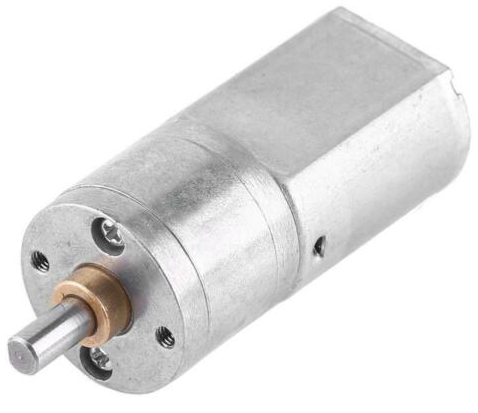 4) Motorcontroller
Dit is de bekende L298N motor driver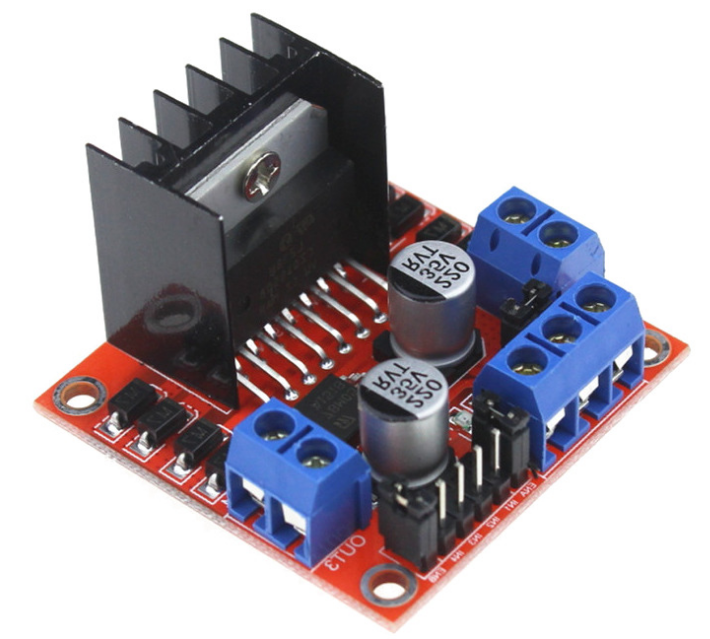 5) Batterijen en houder
Ik gebruik 18650 Cellen. Ik heb een houder die er twee in serie en dat geeft dus ongeveer 8 volt.
6) Wielen
Ik bestelde de wielen op ebay, hier zijn voorbeelden:
Alternatief voor de wielen:
Dit is misschien een betere optie voor de wielen, die had ik eerder moeten zien, deze zijn groter (dat is beter omdat mijn motortjes wat traag zijn) en de set is goedkoop!
Dit is een set van 2 wielen met adapters voor een as van 4mm, perfect!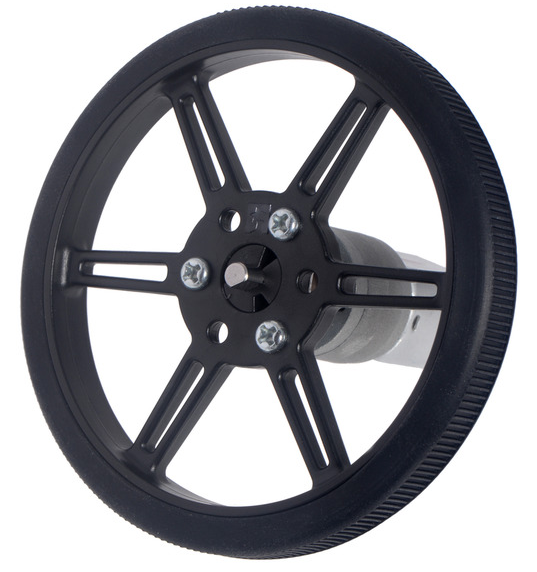 7) Diversen
Verder heb je nog wat kleine onderdeeltjes nodig zoals:
- 2 weerstanden van 180 ohm (0,25 watt)
- minstens 2 (koop er 6) condensatoren van 100nF
- Een aan/uit schakelaar
- Optioneel een resetknop
- Dubbelzijdig plakband of hete lijm
Het Schema
Dit is het schema. In de video bespreek ik het.
Klik om te vergroten!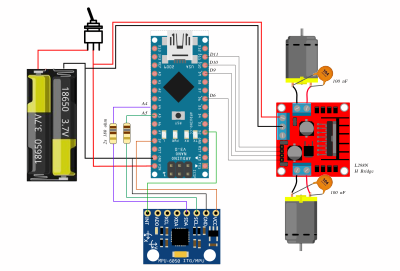 3d Prints
Hier is een links naar mijn tinkercad projecten (klik op de plaatjes).
Hier is een
zip bestand
met beide frames als stl bestanden.
Arduino Sketches
Calibratie
De eerste sketch is de calibratie sketch. Zie video!
Deze stap moet je niet overslaan!
Balance Sketch
Dit is de balance sketch
Je zult nog het een en ander moeten afstellen.. zie video
Er worden externe libraries gebruikt voor de PID controller en voor de MPU6050
De Video
Kijk, like en subscribe!
---